It's Our Famous Thai Cioppino Soup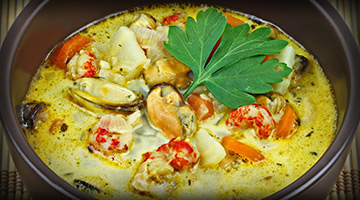 Stop by the Second Street Grill for our famous Thai Cioppino special.
This delicious dish is served up Thai Style and includes mussels, scallops, shrimp and crab all served over linguine. The broth is slowly simmered in lemon grass, curry, and coconut milk colliding the perfect mix of sweet, spicy, and salty flavors into one smooth broth.