Now Proudly Serving Triple 7's Beer!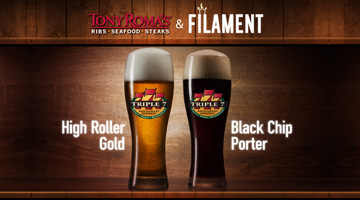 Tony Roma's Ribs, Seafood and Steaks, and the Filament Where Drinking is Always a Bright Idea, is now proudly serving Triple 777's Black Chip Porter and High Roller Gold!
Come into today and enjoy a refreshing Black Chip Porter or High Roller Gold at the Filament or at Tony Roma's with your favorite entrée!